How to choose a pool style, Bella Blue Pool contractors explain
Is 2017 the year that you will get your own swimming pool? If it is, be aware that there are many items you will need to consider when you're beginning the process, the first of which is: who will you work with for your pool construction project. The swimming pool contractors at Bella Blue Pools understand you will have questions on how to choose a pool style that best suits your family and its individual needs is a fun, even if overwhelming part of the process.
When you find the right pool contractor, the process moves along smoothly. Remember there is no one size fits all when you're making the decision on your family's swimming pool. Take your time and enjoy the process.
There are two questions that should be front of mind when you're making your decisions:
What you want the pool for: Will it be an exercise spot? Will your family be using it for leisure and stay-cation activities? Do you plan to entertain work colleagues and use the pool more as a showpiece?
The second big question — and it should probably be the first — is what is your budget for the project
How to choose a pool style?
When thinking of pool design, you'll need to consider which shape and style will fit into your existing landscaping. You may want a pool design that complements your home's design. You can certainly have your landscape re-done as part of your pool construction project in order to make a particular style fit, just make certain you have budgeted for it. A pool project that is well-designed and well thought-out will add to the value of your home.
Explore the myriad options available, and shopping for pool builders before you make any decisions. Look at completed projects the pool builder was involved in before you sign any contracts.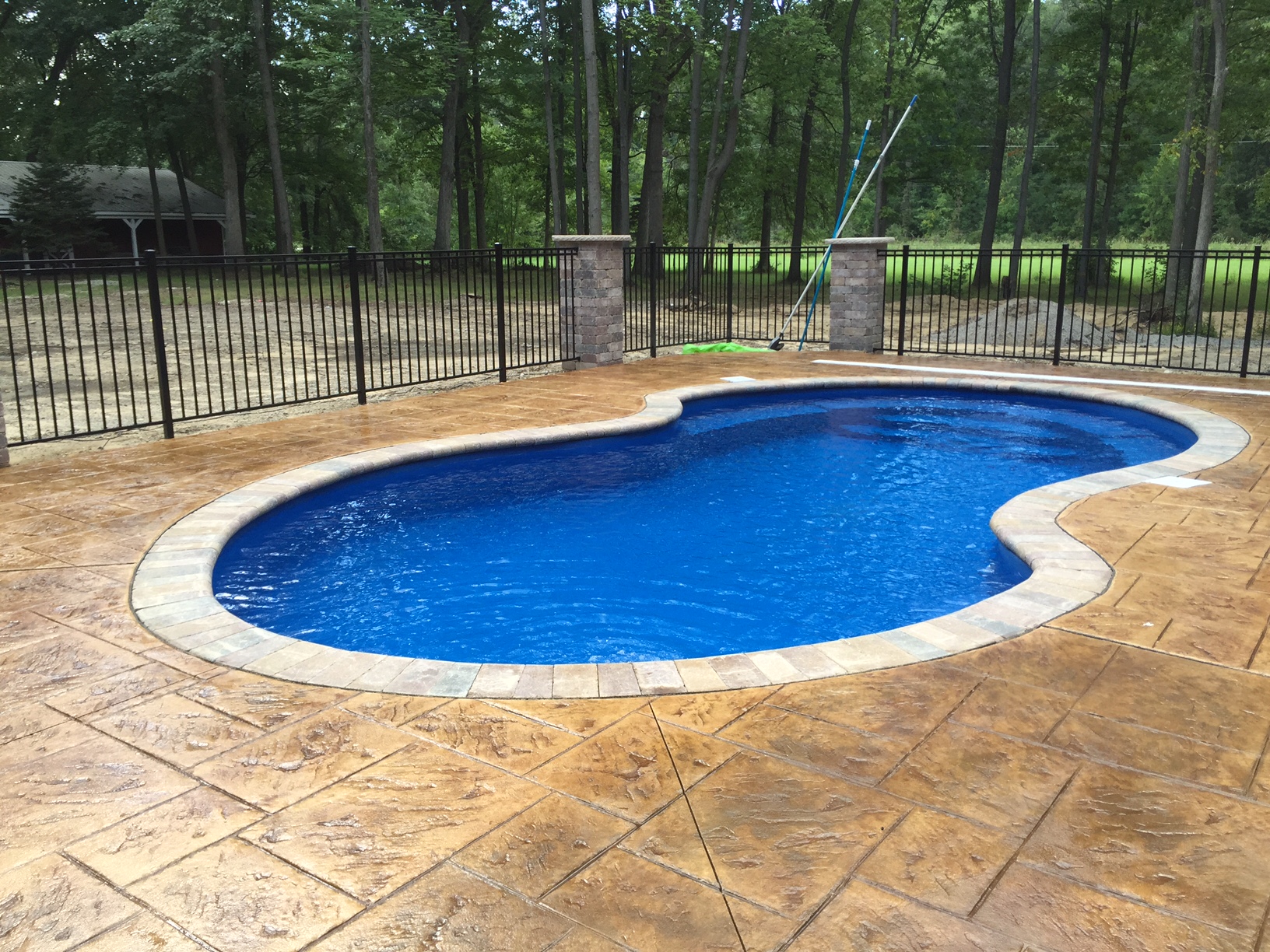 Consider this when choosing a pool style
Do you want your swimming pool as a way to exercise only? A swimming pool is a great way to get – or stay – in shape. Swimming is great cardiovascular exercise for your heart and a great stress reliever. If exercise is the main focus of your pool project, you may want to consider a lap pool. A lap pool will fit into almost any size yard and are built for functionality more than for aesthetics.
Do you want a party or entertainment spot? If you want your pool for family entertainment and enjoyment, add features found at water parks, like a fountain, diving board, slide, sun shelves, rock waterfall. If you have a large yard construct a lazy river type system in which your pool winds around the entire yard with a connection of slide-type fixtures.
Your family's swimming pool project is limited by your imagination  — and your wallet! Make certain you take your time and work with a pool contractor you trust and who answers your questions and with whom you feel comfortable. A pool construction project is a major undertaking of time and money and you want to make sure you get a pool you will be happy with for a lifetime.