How much will my fiberglass pool cost?
Here are projected costs, assuming nothing extra, no landscaping or water features – just a swimming pool ready to enjoy.
Our average fiberglass swimming pool is about 12-14 feet wide and 29 feet long, and costs about $33,000. To do this yourself, expect one of our pools to cost about $1,000 for each foot of length, then add about 10%. It's not exact, and accuracy will vary, but this is a good rule of thumb. FREE QUOTE! If you feel certain you want to move forward with your project, then give us some essential information and we will give you a very clear idea of costs involved in getting your new fiberglass pool.
Why We look for brown M&Ms in your fiberglass pool.
by Frank Kearney of Able Installation Pools in Wilmington, NC.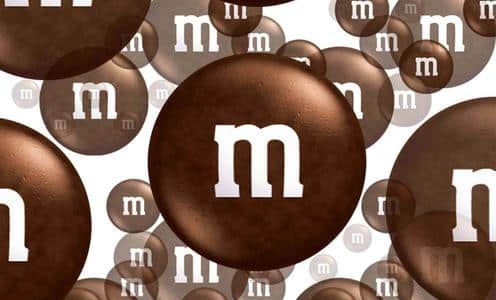 When you choose someone to build your swimming pool, what are the things you should look for in a builder? Perhaps one important question would be, "are you looking for the Brown M&Ms?" Here is the story –
I first read about the Brown M&Ms, in the autobiography of David Lee Roth, lead singer of the group "Van Halen." In the contract that Van Halen required to be signed for each performance, was a long list of things which needed to be done in preparation for the arrival of the group and the NINE eighteen wheelers of equipment they would bring to a concert. Because there was so much gear, and the requirements were so complex, the group had a small clause inserted in their contract that required a bowl of M&Ms be placed in the group's dressing room. In another part of the contract, a clause was inserted that demanded, "all brown M&Ms must be removed from the bowl."
While on the surface this might seem like another example of a pretentious rock group's behavior, in fact the idea was brilliant. If the group arrived for the show, and found brown M&Ms in the bowl, it meant the contract had not be read thoroughly, and there was probably going to be a problem with the venue and the setup.
When we are building your pool, we are always looking for the "Brown M&Ms." It is the small things that get missed, that will cause problems after your builder has long since left the job. If the plumbing is not pressure tested, you will never find leaks. If the plumbing is not done using "blue glue," it would be easy to miss a connection that was not properly joined. A year later when it separates and the leak drains the pool, it will be a huge problem. No blue glue is a Brown M&M.
I have often said the biggest variable in any pool installation, is the pool builder. While we build San Juan Fiberglass pools, and we know how well made they are, there are other products that are also pretty good construction. But the biggest issue by far is finding a builder who will look after the little things – the Brown M&Ms.
We take this pursuit for the Brown M&Ms almost to the point of ridicule. I have shared with our pool builders, through our Construction Supervisor, that when I visit one of our jobsites, I am not looking for nice things to say about the workmanship. You are paying for excellence – it is why you asked Able to build your pool – Excellence is what we do. No, I am looking for trouble – Brown M&Ms – and the guys know that. I am looking for discarded glue cartridges, or empty soda cans. I check the plumbing to see if there is blue glue on every joint. I take the laser levelling system and go around the pool checking for a level pool. There is the potential for many problems on a pool construction site, and it is our job to make certain they don't appear on your job. We strive for excellence, and we look after each other to ensure we do the very best job we can – it is just the way we do things. We know with absolute certainty that if the crew does not keep a clean jobsite, if they are careless about leaving tools lying around or empty boxes thrown in a corner, they are careless about other things that will be far more damaging to the completed job – the devil is in the details. We will only get one chance to build your perfect pool – We want it done right – every time – NO Brown M&Ms!
Be certain your pool is constructed to the highest possible standards, and that it will remain trouble free for years to come. Ask Bella Blue Pools to build your pool. We understand the most important pool we will ever build is your pool. At night, as you are seeing the pool coming to life before your eyes, and you are dreaming of the wonderful fun family things you will be planning for the summer, rest assured we have spent the day not just building your beautiful new pool, but also diligently looking for the Brown M&Ms.