Pool Shapes and Sizes
Check out the large selection of San Juan Fiberglass Pools to choose from.
There is one to fit everyone's needs!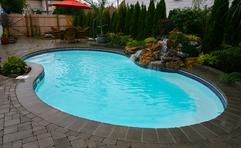 Spa Shapes and Sizes
A matching San Juan Fiberglass Spa to go with your pool will make the perfect combination. Or if you want just a spa, there are many to choose from.